Lucy Maud Montgomery
A Canadian author best known for her novel Anne of Green Gables. The enumerator struck out her occupation as an author because women couldn't have an occupation.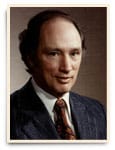 Pierre Trudeau
The 15th Prime Minister of Canada and credited with establishing the Charter of Rights and Freedoms within Canada's constitution. He was just two years of age when the 1921 census was conducted.
Laura Secord (Ingersoll)
A Canadian heroine. Warned Lietenant Fitzgibbon herself of a surprise American attack, which would have furthered American control in the Niagara Peninsula.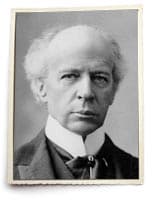 Sir Wilfrid Laurier
The seventh Prime Minister of Canada and the first French Speaking Prime Minister of Canada.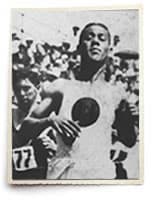 Raymond Lewis
The first black Canadian-born Olympic medallist. Lewis was nicknamed Rapid Ray because of his speed on the track.