Many Jewish families spent centuries in Europe. Do you know the names of the towns where your ancestors once lived? Use them to discover more answers.
Search European Jewish Family History Records
Free collections
These Jewish family history collections will remain as long as they exist on Ancestry.ca.*
Premium collections
These collections are available with an Ancestry.ca membership or 14-day FREE trial.
*These record collections are provided free of charge on Ancestry.ca. Please note that some individual records, such as those attached to members' family trees, may sometimes appear in other areas of the site, including paid areas.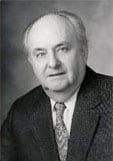 Written by Gary Mokotoff for Ancestry
In order to "cross the pond" and locate records of your ancestors on the other side of the Atlantic, it is very helpful to know their town of ancestry. All governments keep track of their citizens and there is a wealth of records about your ancestors in the archives of your country of origin.
If you know the town of ancestry, find it on a map or use Google to confirm you have the spelling correct. If you cannot find the town, use the Jewish Community Locator on our Jewish Family History Collections homepage. It will offer you a choice of possible matching towns based on spelling variants and former names of towns. Keep in mind that sometimes these names changed as various governments took control so you may find that your ancestral town had different names depending on the time period. You may want to explore the Yizkor book list, available on JewishGen.org. These books were created as a memorial to the thousands of towns completely destroyed during the Holocaust. Quite often they list people and places and discuss life in particular Jewish towns and villages.
If you do not know the town of origin for your ancestors, research the vast Ancestry collections. Try searching passenger lists and naturalization records in the Immigration Collection. These records often include information about town of recent residence and/or birth in the Old Country. You can also find clues to immigration in other records-such as census records, which often list when individuals immigrated and from which country, as well as the country of birth of their parents. If possible, enlist the knowledge of your family, who may know more about your family origins.
If you still cannot determine the town of ancestry, your search will be more difficult, but not impossible.
Once you have determined the town of ancestry, go to the Ancestry Jewish Family History Collections homepage and select the "Europe" tab. You can search all our Jewish European record collections from this page. You can use the "Jewish Name Variations" aid to discover alternative spellings of your ancestor's name. The main search box also employs a Soundex system that will search for common name variations. The results will include the potential spelling variants of the same name.
A list of some of the European Jewish record collections available on our site is located below the main search box on the "Europe" tab. Click "More" to see a list of all the Jewish European record collections available. Besides using the main search box to search all of the European collections at once, you may search in an individual European record collection of interest to you.
If successful, you have found records of your ancestors in the Old Country.
About Gary Mokotoff
www.avotaynu.com/gmokotoff.html
Gary Mokotoff is an author, lecturer, and leader of Jewish genealogy. He has been recognized by three major genealogical groups for his achievements. He is the first person to receive the Lifetime Achievement Award of the International Association of Jewish Genealogical Societies (IAJGS); and is the recipient of the Grahame T. Smallwood Award of the Association of Professional Genealogists, and the Rabbi Malcolm H. Stern Humanitarian Award of the Federation of Genealogical Societies. Mokotoff is also known for his application of computers to genealogy. Among his accomplishments is co-authorship of the Daitch-Mokotoff soundex system; the JewishGen Family Finder, a database of ancestral towns and surnames being researched by some 50,000 Jewish genealogists throughout the world; and the Consolidated Jewish Surname Index.