New historical records are becoming available from the Holocaust time period. These allow some chapters in Jewish family history to be reconstructed like never before.
Search Jewish Records From the Holocaust (Shoah)
Free collections
These Jewish family history collections will remain as long as they exist on Ancestry.ca.*
Premium collections
These collections are available with an Ancestry.ca membership or 14-day FREE trial.
*These record collections are provided free of charge on Ancestry.ca. Please note that some individual records, such as those attached to members' family trees, may sometimes appear in other areas of the site, including paid areas.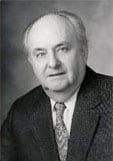 Written by Gary Mokotoff for Ancestry
An important part of Jewish family history research is Holocaust research. Because 50% of European Jewry was murdered in the Holocaust (91% of Polish Jewry), virtually every Jewish-American has family members who were victims of the Holocaust. Because most of these victims have no grave and the destruction of Jewish artifacts was nearly total, many Jewish genealogists feel an obligation to document as best as possible the victims in their family and consider the results of their research a memorial to their murdered family members. Arthur Kurzweil, the author of the Jewish genealogy guide From Generation to Generation once said, "The Nazis took away their names and gave them numbers. We genealogists are taking away the numbers and giving them back their names."
Holocaust research becomes easier as the event fades into history. This is because most countries in the world make vital records (birth, marriage, death) available to the public after 100 years, and sometimes sooner. Therefore in 2008, birth records of people born before 1909 become accessible to the public and some lost in the Holocaust may be found in these vital records.
Through its alliance with JewishGen, Ancestry has more than 120 databases pertaining to the Holocaust, which you can search from the Holocaust tab (to see a full list of the databases, click "More"). One example of these important databases is the Register of Survivors, which was originally published in Pinkas HaNitzolim in 1945, and which contains names of survivors found living in various locations in Europe. Another is the Refugees to Tashkent collection. More than 150,000 Jewish refugees from the Soviet Union were evacuated to Tashkent and other localities in Uzbekistan in 1941.
Other Resources
Besides using the Ancestry Jewish Family History Collections homepage, you will probably want to search some additional Holocaust resources. One of the most important databases about Holocaust victims is the "Shoah Victims' Database," which is managed at Yad Vashem in Jerusalem and is accessible on the Internet. It contains information about more than 3 million Jews murdered in the Holocaust, including name; year and place of birth; parents' given names; and if married, the name of the spouse and the maiden names of women.
Another valuable database is the collection of the International Tracing Service. It has documentation of some 17 million people-not just Jews-who were oppressed by the Germans during WWII. This can include information about victims as well as survivors.
A primer on how to do Holocaust research can be found at https://www.avotaynu.com/holocaust/.
About Gary Mokotoff
www.avotaynu.com/gmokotoff.html
Gary Mokotoff is an author, lecturer, and leader of Jewish genealogy. He has been recognized by three major genealogical groups for his achievements. He is the first person to receive the Lifetime Achievement Award of the International Association of Jewish Genealogical Societies (IAJGS); and is the recipient of the Grahame T. Smallwood Award of the Association of Professional Genealogists, and the Rabbi Malcolm H. Stern Humanitarian Award of the Federation of Genealogical Societies. Mokotoff is also known for his application of computers to genealogy. Among his accomplishments is co-authorship of the Daitch-Mokotoff soundex system; the JewishGen Family Finder, a database of ancestral towns and surnames being researched by some 50,000 Jewish genealogists throughout the world; and the Consolidated Jewish Surname Index.