From passenger lists to Holocaust records, search all Jewish family history records on Ancestry.ca at once.
Search North American Jewish Family History Records
Free collections
These Jewish family history collections will remain as long as they exist on Ancestry.ca.*
Premium collections
These collections are available with an Ancestry.ca membership or 14-day FREE trial.
*These record collections are provided free of charge on Ancestry.ca. Please note that some individual records, such as those attached to members' family trees, may sometimes appear in other areas of the site, including paid areas.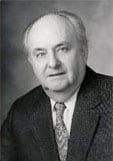 Written by Gary Mokotoff for Ancestry
No matter where you live, the first step in researching your Jewish roots is to document, as well as possible, your family's presence in your own country. If you live in Canada or the U.S. you want to document your family's presence in these countries. Once you have documented everything you and your family know about the family history, use the vast collections of records on Ancestry to fill in the blanks and go back in time.
Census Records
Most importantly, find your family in all the census records available on Ancestry. This includes all U.S. or Canadian censuses publicly available, starting with the most recent (1930 for the U.S., 1911 for Canada). These censuses provide valuable information about when your immigrant ancestors came to your country and when they were naturalized. Find them in as many censuses as possible.
Sometimes it is difficult to find an individual in the census because his or her name is common. Select a household member with the least common given name to search for. For example, if you are searching for the family of Abraham and Sarah Cohen, try searching for their daughter Gertrude, which is a less common name than Abraham or Sarah. Given names in censuses may not be the same as the one by which you knew the person, especially children. Your Aunt Peggy may have been known as Becky as a child, or Rebecca. Even surnames may have changed-especially those of immigrant ancestors. Many Jewish immigrants Americanized their surnames because of anti-Semitic and anti-immigrant feelings at that time. Others changed their name just to be more in step with their new country. The first census in which they appeared may show their European name while later ones may show their new name.
You will be surprised at the reporting errors you find in the censuses. Someone who was listed as 35 in the 1920 census may be listed as 47 in the 1930 census. Always be suspect of census data, but use it as a guide. Focus on information such as when your ancestor was naturalized, when he or she arrived in the U.S., and when he or she was married. These are clues that will allow you to "cross the pond" to search for records in your country of ancestry.
Immigration Records
In addition to finding clues about where your ancestors came from in census records, you can find similar information in the Immigration Collection on Ancestry. The Immigration Collection includes passenger lists for those arriving in Ellis Island and numerous other ports along the U.S. and Canadian coasts. Another valuable collection is the Canadian Border Crossings Collection, which contains records on individuals who traveled between Canada and the U.S. Many Jewish immigrants traveled to Canada before settling in America, so this can be an especially useful collection for those researching their Jewish origins. Other collections, such as the U.S. Passport Applications Collection can also contain information about country of origin. Several naturalization indexes have already been added to the Immigration Records Collection and more naturalization records will be added to the site in the coming months, promising even more help.
Social Security Death Index and Military Records
Other record collections on Ancestry may be useful as you try to fill in gaps on your Jewish-American families and find clues to the towns and countries they came from. One is the Social Security Death Index, which provides information about any person in the U.S. who died after 1962 and whose death was reported to the Social Security Administration. Information usually includes exact birth date and month/year of death. You can also find the mother's maiden name if you decide to send in for the original application.
You may want to check the WWI Draft Registration Cards, the WWII Draft Registration, Enlistment Records, and the Canadian Soldiers of World War I Collection. These records will often include the date of birth of the individual and may even include the town where he or she was born.
Site-Wide Search
You should also conduct a site-wide search of all the collections on Ancestry by entering first and last name and other identifying information in the search box on the Ancestry homepage if you are in the U.S. or the Ancestry.ca homepage if you are in Canada. Sometimes it is overwhelming to search through all of the results that come up from a site-wide search, but you can also luck out and find some very useful information in collections you were previously unaware of.
Check all the potential sources of information about your family at Ancestry. Once you have exhausted these resources—and hopefully found clues about when and where your ancestors immigrated from—it is time to cross the Atlantic and look for records that are available from your town of ancestry. Visit the "Europe" or "More Countries" tab to learn more.
About Gary Mokotoff
www.avotaynu.com/gmokotoff.html
Gary Mokotoff is an author, lecturer, and leader of Jewish genealogy. He has been recognized by three major genealogical groups for his achievements. He is the first person to receive the Lifetime Achievement Award of the International Association of Jewish Genealogical Societies (IAJGS); and is the recipient of the Grahame T. Smallwood Award of the Association of Professional Genealogists, and the Rabbi Malcolm H. Stern Humanitarian Award of the Federation of Genealogical Societies. Mokotoff is also known for his application of computers to genealogy. Among his accomplishments is co-authorship of the Daitch-Mokotoff soundex system; the JewishGen Family Finder, a database of ancestral towns and surnames being researched by some 50,000 Jewish genealogists throughout the world; and the Consolidated Jewish Surname Index.