Give
the gift as
unique as they are.
*Order by 17 Dec 2020 with expedited shipping for delivery before Christmas. Offer ends 26 Dec 2020.

Millions of people have uncovered something new about themselves.

You will too.
From your origins in over 1000 regions to the most connections to living relatives, no other DNA test delivers such a unique, interactive experience.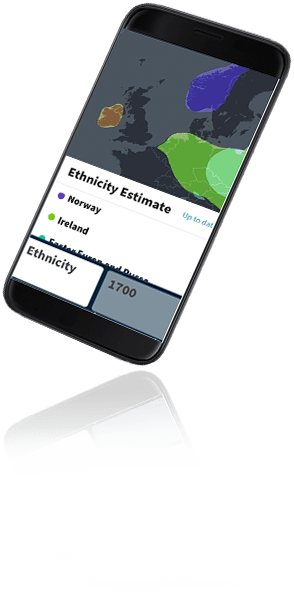 Nigerian? Sicilian?
What are you?
Find your origins in more than 1000 regions around the world.
See all regions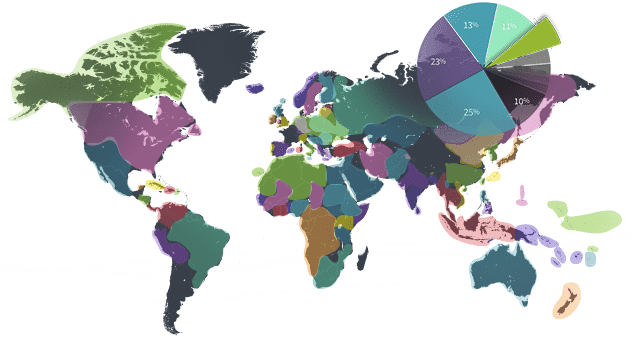 Trace your ancestors' journeys over time.
Powered by data from Ancestry, communities follow how and why your family moved from place to place.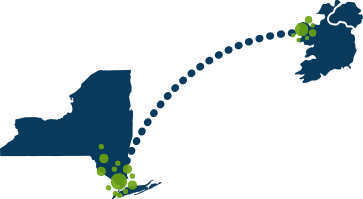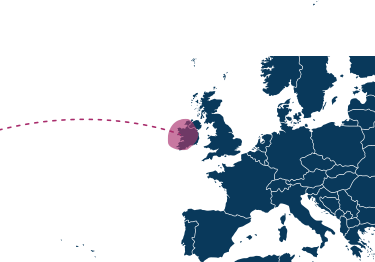 Connacht, Ireland
1850-1875
The Great Hunger
Connect with your people.
The world's largest consumer DNA database matches you to more living relatives who share parts of your DNA and shows their connection to you.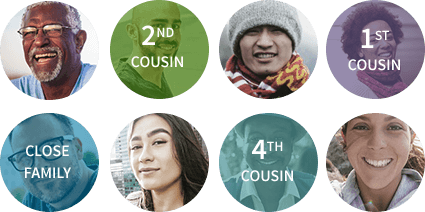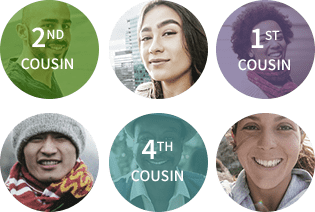 Build a tree—and magnify your DNA results.
Combine what you learn from your DNA with over 100 million family trees and 27 billion records for more insight into your genealogy and origins.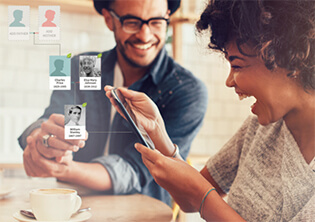 Read about some real-life discoveries.
Learn how AncestryDNA has helped people see themselves in a whole new way.
A serious ethnic mix
Australian Ali Clemesha thought she knew her ethnic background, but her DNA results revealed so much more with some exotic surprises.
Redefining a sense of self
Mark Carter believed he was 100% British. But he soon discovered there was a lot more to his story.
Connected beyond Colombia
Isabel Rojas always identified with her Bogotá roots. But her DNA results took her ancestry to unexpected places.
Ali Clemesha
I am your typical looking Aussie girl, a blonde, blue eyed, surfer who grew up in the Eastern Suburbs. Once I decided to do the AncestryDNA test, I waited eagerly for the results, discussing it with my family, my co-workers and even my clients. When I received them, I was very surprised.
"My initial thought after getting my results was, "Wow my ethnicity is a serious mix!""
My dad's side of the family is English, tracing back to the Norman Conquest. And my Mum's side is Italian and Maltese. I grew up very proud of my heritage, attending gatherings with my huge Italian family and hearing stories from my Nonna. And I would bring my Mum's creative antipasto choices and foods like the Arabic dish Molokhia to school.
Before taking the AncestryDNA test, I truly believed I was made up of only Italian, Maltese and British blood. I was surprised to find the strongest part of my ethnicity is actually from Western Europe – and that my ethnic mix included traces from 10 different world regions.
The biggest shock for me was that I was a small percentage North African. West Asian was also something I certainly did not expect, honestly they were all a big surprise. It seems there is a lot more to my heritage than I expected, which has really raised a number of questions for me.
Mark Carter
Identity is an interesting concept. Many people like to believe that they define their own identity. But in reality there's much more to it than the decisions we make in our own lives. For example, how much is nature and how much is nurture? How much are we defined by the people around us? Or society, even?
"I started considering how much of my identity was defined by my family history."
Having given these questions much thought, I thought a good starting point would be to look back and start researching my own family history. When I was young I always thought I was 100% British. My Dad was born in Edgware and my mum in Hampshire. Of course, none of us are truly 100% British and as I got older I learnt that my Dad had Russian great-grandparents on one side and German on the other, and that my great grand-parents on my mother's side were Greek. So I suppose this is when I started considering how much of my identity was defined by my family history.
When I found out about AncestryDNA, I thought this could be the perfect tool to pinpoint where my family emigrated over the past few hundred years (AncestryDNA can actually go back 1000 years) and give me a focus where to take my search next. When I got the email that my results were ready I felt like a kid on Christmas day. They revealed that I was only 40% British, 25% German and 35% Greek. I've now focused my search on these three countries and already discovered ancestors I never knew existed.
Isabel Rojas
People often look at me and wonder what I am. I've always known I was a mix, like a minestrone soup, and the more I've found out about my family's past and heritage, the more my own identity has changed and evolved.
"People often look at me and wonder what I am."
I was born in NYC, the youngest of five kids. My parents and three older siblings were born in Bogota, Colombia. My name implies Hispanico/Latino roots but when I'm with my Polynesian friends people always think I'm Hawaiian or a mix of Polynesian and something else. I recently attended a Nepali church service and people asked me what part of Nepal I was from.
As my dad and I have begun to explore our genealogy over the past seven years or so, we've found that our family is largely from Spain, which is no big surprise. Colombians have a wide range of ethnicities, which explains why many Colombians, including my mother, have white or fair skin with blue eyes. My dad also suspects we have German ancestry somewhere back there.
A friend of mine knew I had been working on my family history and bought me an AncestryDNA kit for my birthday. My results were surprising to say the least. I discovered I'm 35% Native American, 5% African and 29% from the Iberian Peninsula. This has drastically broadened the way I think about my identity and heritage. I feel connected to those parts of the world now and I'm excited to see how far back our records can go.
The science behind
your story.
With one of the most diverse DNA collections on earth, our cutting-edge science compares your DNA to people all over the world. And it's improving all the time.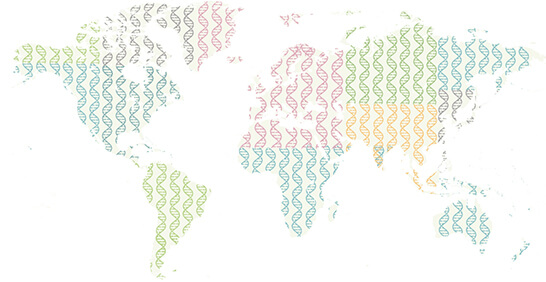 Your privacy and security are at
the core of everything we do.
From the second you open your kit to the minute you get your results, you're in control of your DNA data.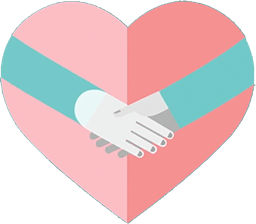 Get started in a few simple steps.

Order a kit with
easy-to-follow instructions.

Activate your kit and return your saliva sample in a
prepaid package to our state-of-the-art lab.

In roughly 6-8 weeks your results will be ready online.
Note: lab processing times may be increased due to high demand.
Top 5 questions about AncestryDNA
Your privacy is our highest priority. We use industry standard security practices to store your DNA sample, your DNA test results, and other personal data you provide to us. In addition, we store your DNA test results and DNA sample without your name or other common identifying information. You own your DNA data. At any time, you can choose to download raw DNA data, have us delete your DNA test results as described in the Ancestry® Privacy Statement, or have us destroy your physical DNA saliva sample. We do not share with third parties your name or other common identifying information linked to your genetic data, except as legally required or with your explicit consent.

For more information on privacy at AncestryDNA, see the Ancestry Privacy Statement and visit our Privacy Center.

AncestryDNA is a cutting-edge DNA testing service that utilizes some of the latest autosomal testing technology, our patented Genetic Communities™ technology, and the largest consumer DNA database to revolutionize the way you discover your family history. This service combines advanced DNA science with the world's largest online family history resource to estimate your genetic ethnicity and help you find new family connections. It maps ethnicity going back multiple generations and provides insight into such possibilities as what region of Europe your ancestors came from or whether you're likely to have Southeast Asian heritage. AncestryDNA can also help identify relationships with unknown relatives through a dynamic list of DNA matches.

Your AncestryDNA results include information about your geographic origins across 1000+ regions and identifies potential relatives through DNA matching to others who have taken the AncestryDNA test. Your results are a great starting point for more family history research, and it can also be a way to dig even deeper into the research you've already done.

AncestryDNA is a simple saliva test you can do in the comfort of your own home. Once you order, you will receive the AncestryDNA kit in the mail in a matter of days. Your AncestryDNA kit includes full instructions, a saliva collection tube, and a prepaid return mailer (so you don't have additional costs to return your DNA.) After returning your sample by just dropping it in the mail, your DNA is processed at the lab. You then receive an email notifying you that your results are ready to explore on the AncestryDNA website.

Click here to find out how our enhanced ethnicity estimates give you an even more detailed picture of your origins.